Posted on 30. Apr, 2010 by Administrator in Film/TV
by Todd Gilchrist
Rating:





Having spent time on the set of A Nightmare on Elm Street speaking with producers Brad Fuller and Andrew Form, the guys at Platinum Dunes who successfully spearheaded relaunches of The Texas Chainsaw Massacre, The Amityville Horror and Friday the 13th franchises, I respect and even agree with the logic that these characters are merely more contemporary versions of Dracula, the Wolf Man and Frankenstein, and therefore equally susceptible to being reinvented or revived for new audiences. I also believe that short of a producer or studio obliterating every known copy or representation of an existing character, the new version of him or it needn't be considered a replacement for a previous one.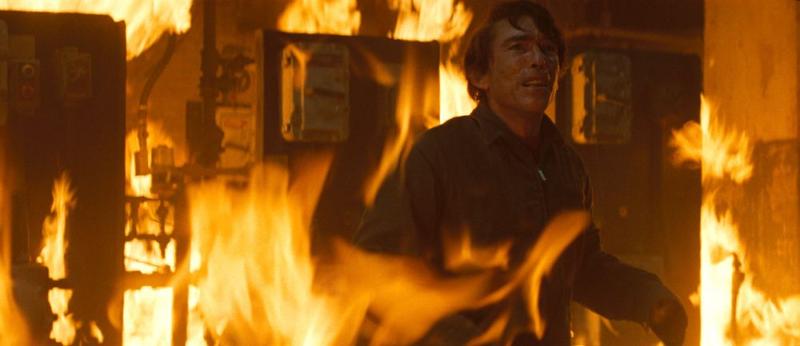 But that's also logic that producers should themselves heed when contemplating a remake of one of these iconic figures, because their efforts may indeed never earn a legitimate place among the existing mythology of a series or character. In which case they should probably go in with the best of intentions and out with the least of expectations, because A Nightmare on Elm Street is no blasphemous reinvention of either Freddy or the film series. Rather, it's a relatively pedestrian remake of the original movie that adds precisely the wrong elements to make Freddy a more fearsome monster, but in so doing offers little intrigue - much less satisfaction - to fans old or new that might otherwise drive them to demand more installments in the future.
Of the many ideas screenwriters Wesley Strick and Eric Heisserer throw kitchen-sink style into this utterly conventional remake, the only relatively new one is the concept of "micronaps," the supposed term for a person's inability to differentiate between dreams and reality, thereby making them especially susceptible to extremely loud jump scares. My concerns that the filmmakers would use this "scientific" explanation to justify the movie's narrative cop-outs were well-founded: no sooner are they defined than the characters immediately shuffle through random "real" scenarios only to find themselves at Freddy's mercy, then waking up to discover, it was all a dream! Or was it?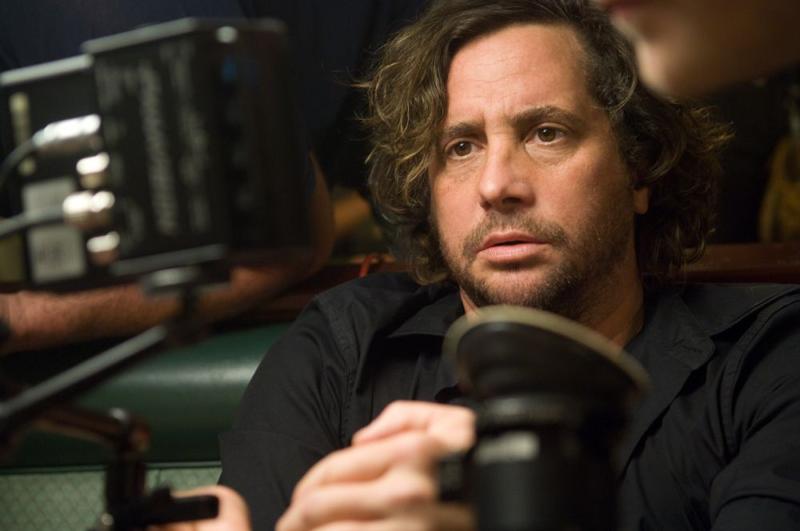 Meanwhile, it's that line between reality and fantasy where director Samuel Bayer clearly focused his considerable talents as a visual stylist. Best known for helming Nirvana's "Smells Like Teen Spirit" music video, he's a virtuoso with imagery, and maximizes even the familiar rhythms of kills he recreates from the '84 Nightmare that have since become horror staples: Kris' death echoes Tina's ceiling crawl, but adds a juicy shot of invisible claws carving up her chest; and later, when Nancy races through multiple worlds in order to get back to the waking one, her body explodes, immaculate and pristine, from a tidepool of blood that's gurgling upside down. It's these flourishes which occasionally rouse the film from being otherwise methodical and generic, and show that with time and maturity, Bayer could possibly craft something more substantive.
But, of course, in the meantime, Bayer is decidedly not capable of elevating the emotional content of the film along with the visual, and fails to present any of its ideas interestingly. The most promising story change from the original is that Freddy may or may not be a child molester rather than a child killer, and it's that may or may not uncertainty that gives the film a dramatic urgency as these kids race to figure out how their parents, or even they themselves, may have invoked Freddy's rage and exposed themselves to his (forgive the pun) nightmarish reign of terror.
But the way the film answers that, and moreover, the very fact that it does, eliminates what could have been a fascinating and potentially promising (meaning sequels, of course) new beginning for the character. One you tell people who somebody is and what he did, there's not a lot of room for exploration – unless, as the directors and screenwriters of the sequels already did, Bayer and co. reboot or redefine Freddy's mythology over and over again.
Then there's Jackie Earle Haley as Freddy, who does his best but is stymied by make-up that feels more accurate for a burn victim but scarcely works at conveying the character's casual malevolence. (It certainly doesn't help that his upper lip seems entirely immobile, and although there are holes and gashes and all sorts of authentic little details, the majority of the face is almost completely inexpressive.)
Ultimately, this film's worst offense is that it makes Freddy too dark and yet somehow too uninteresting to warrant further exploration of his universe, which literally is bound only by the limits of what its creators can dream up. That said, I'm not sure I have the energy to get too angry at the film, because it's mostly mediocre rather than outright "bad," and I never cared much for the series to begin with. But compared to Friday the 13th, which satisfyingly fulfilled the demands of the series' mythology by placing attractive, scantily-clad teens in harm's way and letting nature take its course, A Nightmare on Elm Street exploits the stylistic hallmarks of its predecessors but woefully neglects the narrative ones.
This film perfunctorily provides a scary story about a burned-up guy in a red and green sweater who kills people in their dreams, but can't decide whether it's paying homage to the series' mythology, reimagining it, or simply adding another chapter to it. In short, it's a Nightmare just like the ones we've seen before, which is probably why it feels more tiresome than terrifying.
Related Posts